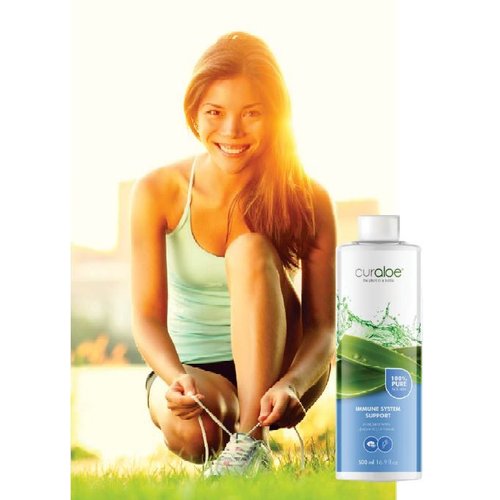 Immune System Support Juice
Aloe Vera helps address more than just skin conditions. The properties of Aloe Vera, especially those related to cleaning the body and strengthening the immune system, play a key role in treating internal conditions as well. 
This pure Aloe Vera health juice has been enriched with the following herbal extracts to support your immune system:
Lemon peel

Has antibacterial, antiseptic and antiviral properties

Camphor tree
Supports with following health problems:
Flu and viral infections
Insomnia
Supports with headaches and migraine
Has pain-killing and strong anaesthetizing properties
Tea tree
Supports with:

Bacterial, viral, fungal and parasitic infections
All cutaneous infections caused by fungi and/or ectoparasites

Thyme
Supports with:

Chronic bacterial or viral infections
Acne, infected wounds, dental abscess, gumboil

Frankincense 

Has immunodeficiency properties

Clove 

Has strong antimicrobial, antiviral and anti-bacterial properties 
We combined all these herbs together with the AMAZING powers of Aloe Vera in our Curaloe Immune system support Health Juice!