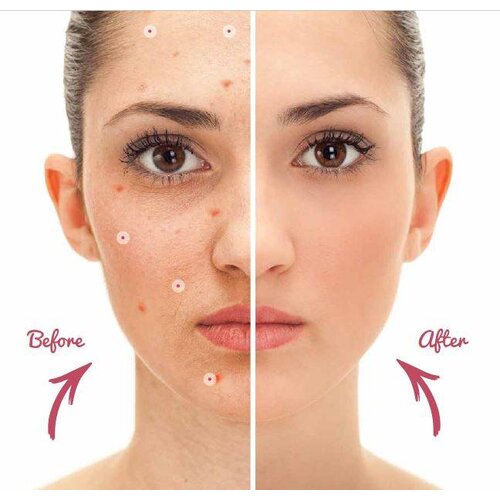 The best products for Acne
The Aloe Vera plant's antiseptic and antifungal  properties, combined with the simulating and strengthening effect of mannans, allow aloe vera to address the various symptoms and effects of acne
on many different levels. Aloe vera, thus, can:

• heal the inflammation and soothe the skin;
• stimulate the production of new tissue; and
• repair fresh, open scars, and heal scars that have been left behind by acne.

The recommended treatment for acne is to clean the afflicted area thoroughly with the Curaloe Facial Wash. Then, the Curaloe Facial Gel (if in the face) or Curaloe Bodygel (for the rest of the body) should be applied to the skin three times a day for extreme cases, but twice a day  (morning and night) for cases that are less severe.
The treatment should result in the skin eruptions that are so characteristic of acne slowly disappearing over the period of the treatment. While the results may seem to take longer than typical allopathic remedies, it is important to note that Aloe Vera, as a natural product, attempts to heal in a natural way.
If you wish to accelerate the results, it is recommended to drink two tablespoons of 100% pure aloe vera juice in the morning and night, pure or mixed in a glass of water or juice.