Supercharged with pure Aloe Vera
Which Gel is right for you?
Aloe Vera Gels are skin healers, hydraters, and acne treatments in one.
Facial Treatment Gel
$18.95
Hyaluronic Acid
Retains water to keep your tissues well lubricated and moist.
Collagen
Aloe Vera stimulates collagen production which improves skin health by reducing wrinkles and dryness
Healing
Aloe Vera is a very famous skin healer, it contains anthraquinone which works anti-inflammatory and reduces swelling
After sun treatment
Probably the thing Aloe Vera is most famous for, use daily after sun exposure or pollution.
Buy now
Body Gel Skin Repair
$19.95
After Sun Treatment
Probably what Aloe Vera is most famous for, but this price-winning aftersun gel has contains the highest percentage of Aloe Vera possible.
Tea Tree Oil
Has great anti-inflammatory and antimicrobial properties. A popular choice for treating acne
Lavender Oil
has the ability to lessen acne, help lighten skin, and reduce wrinkles.
Wound Healing
Aloe Vera increases the amount of collagen in wounds and can change the composition of collagen to promote wound healing.
Buy now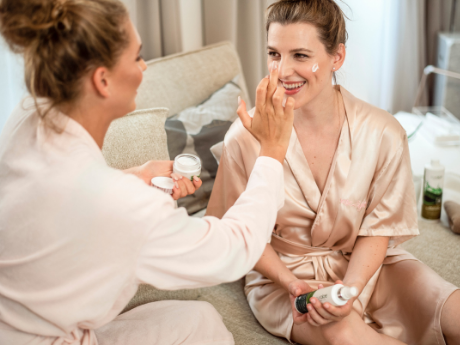 Why we are multi-functional?
Simply because we can!
Curaloe is purposefully designed to reset your routine and move to fewer, multi-functional products.
Aloe Vera is the most diverse ingredient in skincare, and Curaloe happens to be the purest Aloe Vera Product on the market.